Meet the Future with the Volvo Hybrid and Electric Lineup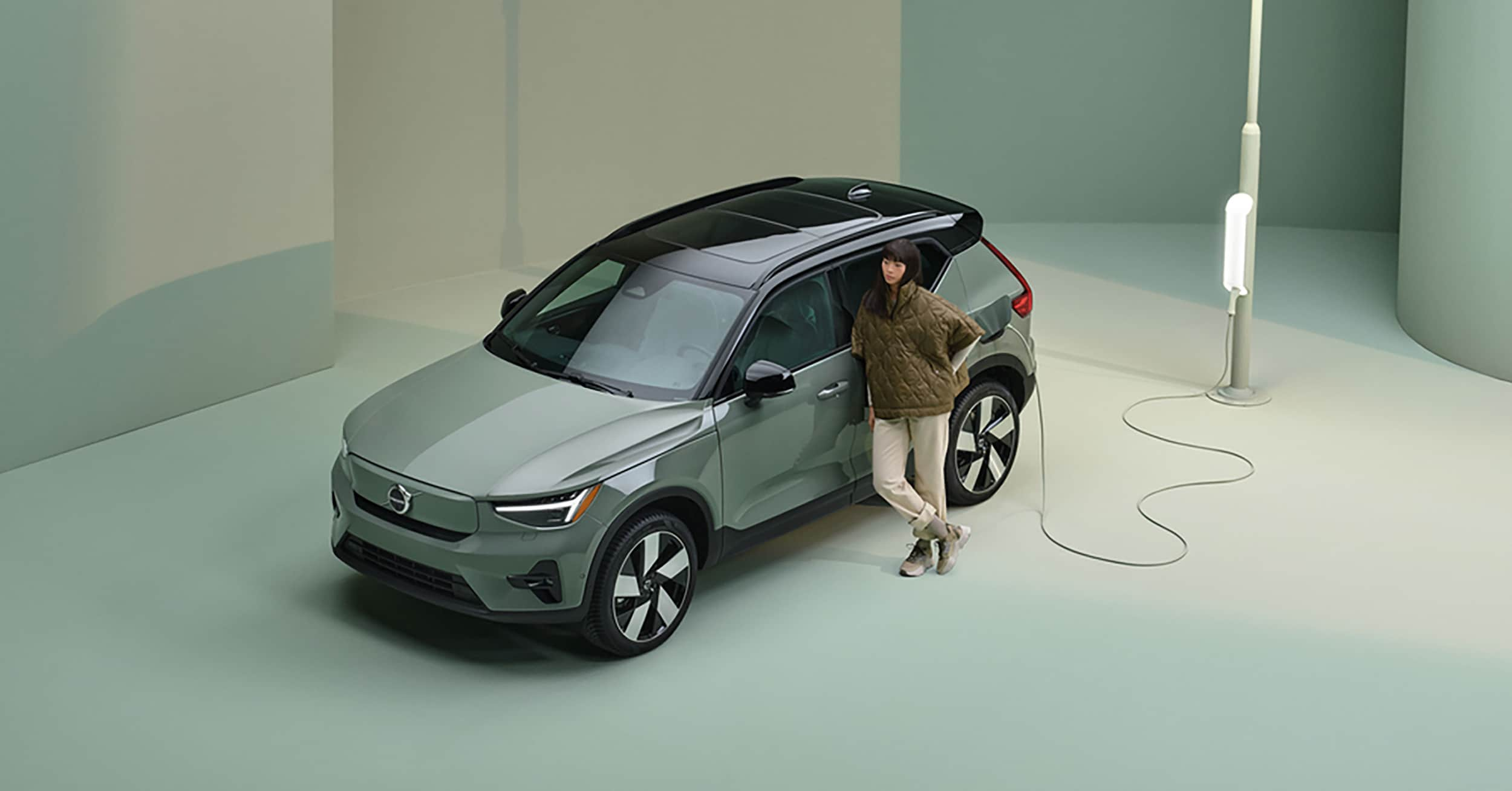 Volvo Hybrids, Pure-Electric Models in Fort Wayne
This latest Volvo model year has seen incredible developments near New Haven, IN.
In fact, at Tom Kelley Volvo Cars the entire Volvo luxury lineup lends a level of sustainability throughout.
There's the passive approach to mild-hybrid models or the comprehensiveness of Volvo Recharge plug-in hybrids. And of course are the two Volvo Recharge pure-electric models offering a fuel-free existence in personal travel.
And to many new Volvo models are federal tax credits worth thousands of dollars. Your reward for choosing Volvo sustainability.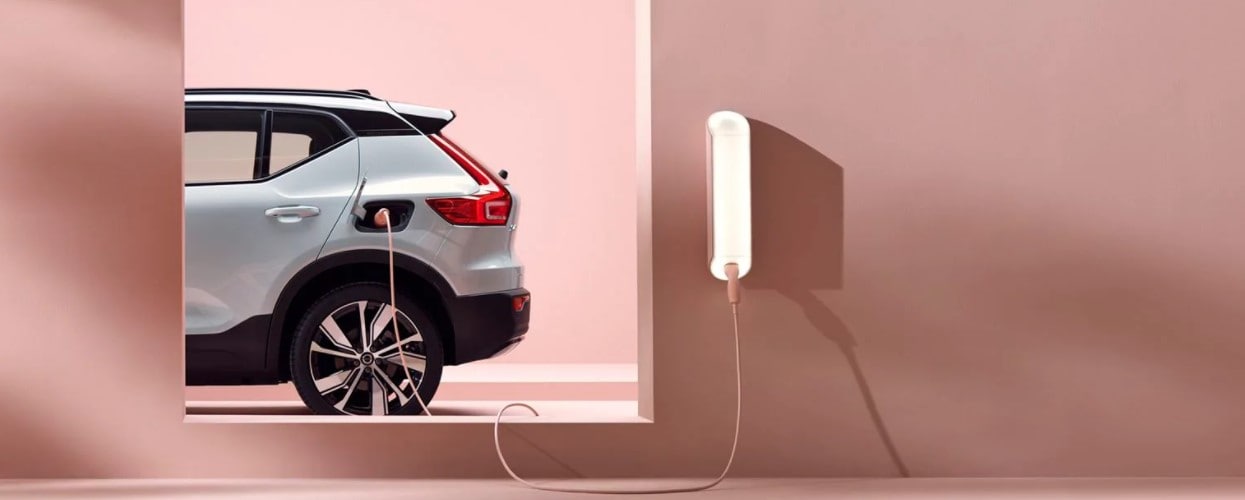 Volvo Mild Hybrids
Perfectly cemented is a Volvo luxury menu defined by renewable sources of power. This allows for the passivity of the newly designed mild-hybrid powertrain. Here, there are no plugs or cables to mind.
Simply pilot the Volvo mild hybrid, and spent braking energy is repurposed into a viable power source. This the perfect choice for apartment living in Columbia City, IN.
And by default, should the Volvo model in-question not have the title of Recharge assigned, it will be mild-hybrid powered. The following models earn mention:
Volvo XC90 welcomes Fort Wayne families of seven by delivering 22 mpg in city accrual.
Volvo XC60 offers mid-sized SUV proportions and towing capacity of 3,500-lbs.
Volvo XC40 is that compact mild-hybrid SUV exhibiting a panoramic roof.
Volvo S90 sedans provide elegance in luxurious appointments, such as Swedish-crafted crystal.
Volvo S60 luxury sedans are versatile models, owing to a towing capacity of 2,000-lbs.
Volvo V90 Cross Country estate wagons earn 29 mpg when traveling highways past Auburn, IN.
Volvo V60 Cross Country is the smaller wagon with over 8-inches of ground clearance.
Volvo Recharge Plug-in Hybrids
The Volvo Recharge plug-in hybrid lineup delivers an all-encompassing powertrain. With a simple overnight charge, the Fort Wayne driver is provided several power options - two sustainable, one fuel-fired.
In this endeavor, a commute under 41-miles may be undertaken entirely fuel free. Or there's the option of engaging the Hybrid drive mode for elevated efficiency of 74 mpge - dependent upon the Volvo Recharge plug-in hybrid preferred.
And there's always the fall back to fuel-fired operation for longer distances traveled.
Summarized below are the Volvo Recharge plug-in hybrid models on full display near Huntington, IN:
Volvo XC90 Recharge SUVs deliver 32-miles in Pure Mode fuel-free ranging.
Volvo XC60 Recharge secures 63 mpge with facilitating Hybrid Mode.
Volvo S90 Recharge sedans prove worthy in achieving 66 mpge in hybridized accrual.
Volvo S60 Recharge is dialed-in at 41-miles in Pure Mode efficiency.
Volvo V60 Recharge wagons seize a Hybrid Mode value of 74 mpge.
The Volvo luxury models above may qualify for a substantial portion of federal- and state-based clean-vehicle tax credits and rebate programs - respectively.
Volvo Recharge Pure-Electric
As a sub-category to the Volvo Recharge designation is the pure-electric lineup.
While never requiring fuel or oil changes, the two Volvo Recharge pure-electric models exemplify the overarching goal of the Volvo brand. That is complete sustainability in the models to be produced in coming years.
Though now in Fort Wayne, shoppers may explore and test drive the very attributes comprising this select lineup. Mind you, interior spaces are leather free with recycled materials used in fabricating upholstery and carpets.
And like all the other new Volvo models that have come before, Google Assistant, Google Maps and Google Play are built-in and voice-activated:
Volvo XC40 Recharge compact SUVs seat five passengers while ranging up to 223-miles.
Volvo C40 Recharge crossovers are cozy and streamlined with 226-miles earned.
These Volvo Recharge models are likely to absorb the full allotment of Electric Vehicle Federal Tax Credits, up to $7,500.
Tom Kelley Volvo Cars - Your Fort Wayne Dealer in Volvo Sustainability
Visit our local Fort Wayne-area Volvo dealership and explore the rich lineup of Volvo models -- all sustainable.
Get in Touch with Us About the Volvo Electric and Hybrid Lineup
* Indicates a required field